You can purchase tickets anytime of the day from the Ticket Web Shochiku site.

* User registration is required for purchasing tickets.
* Certain fees may be charged in addition to the ticket price. (Please refer to detailed notes displayed during the purchase process.)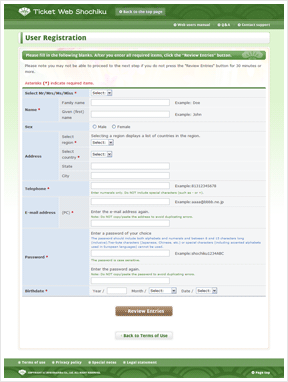 You must register to the Ticket Web Shochiku site using the User Registration before you can purchase tickets.
(* An e-mail address is required for the registration.)




Please select an Area, Theater and Performance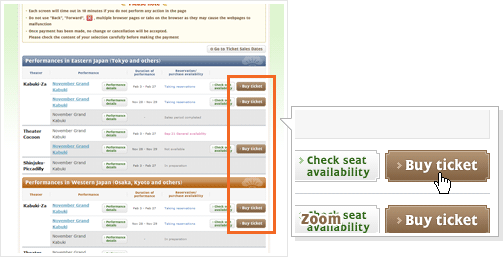 To login, use the User ID you have received in an e-mail after registering to the site along with the password you chose during the registration.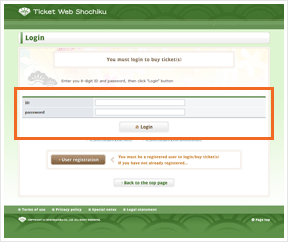 Please avoid using Back, Forward or "X" buttons or opening multiple pages or tabs as these activities may interfere with the function of the Shochiku webpages.




Select a date from the calendar and then select a seat class.