You can purchase tickets anytime of the day from the Ticket Web Shochiku site.

* User registration is required for purchasing tickets.
* Certain fees may be charged in addition to the ticket price. (Please refer to detailed notes displayed during the purchase process.)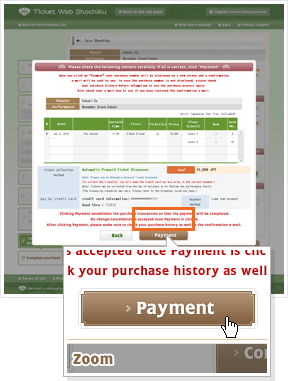 Check the content of your purchase carefully and then click the Payment button.

You can also check your purchase online.
(Select Purchase History in the MyPage section.)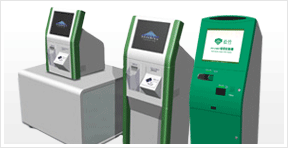 To receive ticket(s), insert the credit card you used for payment into any of Automatic Ticket Dispensers installed in theaters.
The ticket dispensing method and the work hours of the Dispensers may vary depending on performances. If you are directed to use a different method during the purchase process, please follow the method to receive your tickets.